Honorary members
Prince Karim Aga-Khan IV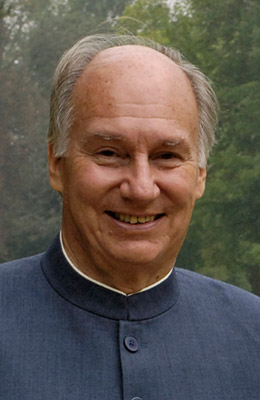 Prince Shah Karim Al Hussaini Aga Khan (IV) (Aga Khan is also transliterated as Aqa Khan and Agha Khan), NPk, NI, KBE, CC, GCC, GCIH, GCM was born on 13 December 1936, in Geneva, Switzerland. He is a British business magnate, racehorse owner and breeder, as well as being the 49th and current Imam of Nizari Ismailism, a denomination of Ismailism within Shia Islam consisting of an estimated 20-30 million adherents (about 20 % of the world's Shia Muslim population). He has held this position of Imam, under the title of Aga Khan IV, since 11 July 1957 when, at the age of 20, he succeeded his grandfather, Sir Sultan Muhammad Shah Aga Khan III. The Aga Khan claims to be a direct descendant of the Islamic prophet Muhammad through Muhammad's cousin and son-in-law, Ali, considered the first Imam in Shia Islam, and Ali's wife Fatima az-Zahra, Muhammad's daughter from his first marriage. In 1986 the Aga Khan ordained the current version of the Ismailia Constitution – an ecclesiastical decree affirming to Nizari Ismailis his "sole right to interpret the Qur'an and provide authoritative guidance on [all] matters of faith" and formalising his sole discretion, power and authority for the governance of Nizari Ismaili jamats (places of worship) and institutions.
Forbes describes the Aga Khan as one of the world's ten richest royals with an estimated net worth of US$800 million (2010). The Aga Khan's philanthropic institutions spend about US$600 million per year – mainly in Africa, Asia, and the Middle East.
Among the goals the Aga Khan has said he works toward are the elimination of global poverty; the promotion and implementation of secular pluralism; the advancement of the status of women; and the honouring of Islamic art and architecture. He is the founder and chairman of the Aga Khan Development Network, one of the largest private development networks in the world. The organisation has stated that it works towards improvement of the environment, health, education, architecture, culture, microfinance, rural development, disaster reduction, the promotion of private-sector enterprise and the revitalisation of historic cities. Since his ascension to the Imamate of Nizari Ismailis in 1957, the Aga Khan has been involved in complex political and economic changes which have affected his Nizari Ismaili followers, including the independence of African countries from colonial rule, expulsion of Asians from Uganda, the independence of Central Asian countries, such as Tajikistan from the former Soviet Union, and the continuous turmoil in Afghanistan and Pakistan. Aga Khan IV became the first faith leader to address the Joint Session of the Canadian Parliament on 27 February 2014.