Honorary members
Talgat Tadjuddin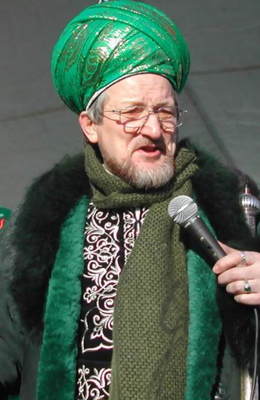 Talgat Tadjuddin (born on October 12, 1948, Kazan) - Chairman of the Central Spiritual Directorate of the Muslims, the supreme mufti of Russia, Sheikh-ul-Islam.
In 1966 he enrolled in the madrasah "Arab World" in Bukhara, where he received a higher theological education and graduated with honors in 1973. In 1978 he studied at the Islamic University of Al-Azhar University in Cairo. He was elected second Imam hatyb of Kazan mosque "Al Marjani" in 1973 and in 1978 as the first Imam hatyb.
On June 19, 1980 he was elected mufti and chairman of the Spiritual Board of Muslims of the European part of the USSR and Siberia (SBMEU). In May 1990 at a meeting of the spiritual leaders of Muslims of the USSR (until 1991 there were 4) Talgat Tadjuddin was elected chairman of the International Relations of the Muslim organizations of the USSR (from 1991 Association of Foreign Relations of the Muslim organizations).
At the V Congress of Muslims of the European part of the USSR and Siberia, on June 6-8 1990, in the city of Ufa, Talgat Tadjuddin was re-elected chairman of the Mufti and DUMES. At the same congress Mufti Talgat Tajuddin was given the spiritual title of Sheikh-ul-Islam. He is a member of the Council for Cooperation with Religious Organizations under the President of the Russian Federation and member of the Presidium of the Interreligious Council of Russia, and a member of the board of trustees of the National Military Fund of the Russian Federation.