Honorary members
Dmitry Kobylkin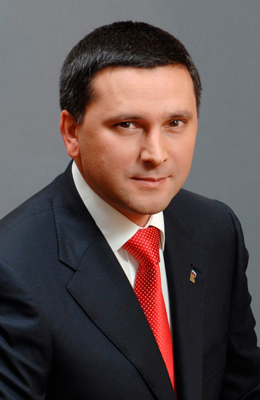 Born on July 7 1971 in the city of Astrakhan to a family of engineers and geophysicists.
From April 1994 to May 1995, he worked as a geologist on the Tarkosalinsk Oil and Gas expedition.
From October 1996 to May 2001, he continued his career in the system of "Pure oil gas geology" and was the Director of Human Resources of the first General Deputy Director. During this period, he was a board member of nine oil and gas companies and enterprises.
Since 2000, he led the development of the Khancheyskoye field and managed the oil and gas production. In May 2001, he was appointed General Director of "Hancheyoilgad".
In 2009, Dmitry Kobylkin was included in the candidate pool for the presidency of the Russian Federation.
On March 16 2010 he was appointed Governor of the Yamal-Nenets Autonomous District Yury Neelov.
"Implementation of the internet competition "Maya" is an important initiative of the World League "Mind Free of Drugs". Yamal people fully support the idea of the contest organizers to show the illusory drug world, to look at the ugly picture of addiction through the eyes of people who use drugs and those who are close to them. Addiction, unfortunately, covers a young and promising segment of the population. Young people entering the path of this dubious pleasure do not realize that not only will they ruin their future, but the future of a whole generation. Therefore, it is important to talk about, to show children and adults, also by means of the internet competition, just how dangerous addiction is, and how much trouble it brings to the families, loved ones and the economies of entire countries. I am sure that together we have the power to resist this global disaster.
I wish the organizers of the competition many more new ideas and successes in their noble work. And good luck to the participants. May you always have enough opportunities for new beginnings, determination and strength to overcome obstacles, leading to small and big victories!"