Honorary members
Valery Gaevskij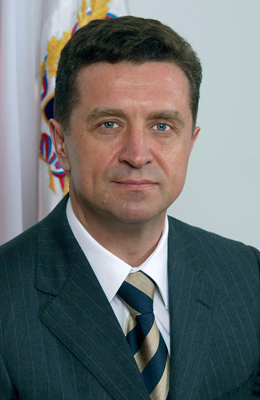 Since 1991 - he was the General Director of the Moscow joint-stock company brokerage firm "Korn".
From 1996 - he worked in the government of the Stavropol Territory. He held positions as Deputy Prime Minister of the region, Finance Minister, the Deputy Prime Minister, and Minister of Economic Development and Trade of the region.
Since 2006 - Deputy Plenipotentiary Representative of the President of the Russian Federation in the Southern Federal District.
Since February 2008 - Deputy Minister of Regional Development of the Russian Federation.
From May 2008 - Governor of the Stavropol Territory.
On May 2 2012 - Russian President Dmitry Medvedev accepted the resignation of Valery Gaevskij from the post of the governor of the Stavropol Territory.
"I was always inspired by similar projects! I am happy to know that our society is not yet lost, that there are people who care, who are struggling with these contemporary problems. I have supported, I support and will always support such initiatives!"