Honorary members
Alla Manilova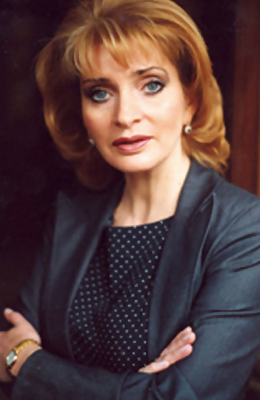 1980-1988 - correspondent, head of department and deputy editor of the weekly publication "Svetlana".
1988-1990 - a special correspondent, a member of the editorial board of the newspaper "Leningradskaya Pravda".
1990-1994 - deputy, first deputy editor in chief of "Neva Time".
1994 - elected as the chief editor of "Neva Time" and held this post until 2003.
October 21 2003 – elected Chairman of the Committee for press and media, a member of the Government of St. Petersburg.
On June 4 2008 - appointed deputy governor of St. Petersburg. She was in charge of culture, education, science, the media, youth policy and cooperation with civil society.
She was elected president of the League of Journalists of St. Petersburg, the Media Association of the Northwest, and is a member of the Union of Journalists. She was repeatedly chairman of the jury of the contest of journalistic skills Northwest "Sesame" and the chairman of the State Certification Commission School of Journalism, St. Petersburg State University.
2005-2011 - Vice-president of the Russian Book Union, chairman of the newspaper "St. Petersburg Vedomosti", JSC "St. Petersburg House Book", JSC "Information and Publishing Centre of the Government of St. Petersburg" Petrotsentr "", JSC "City agency for TV and Radio ", member of the Board of Directors of OJSC" TV and Radio Company "Petersburg - Channel Five."
She was chairman of the Editorial Committee of St. Petersburg, chairman of Toponymical Commission of St. Petersburg, the president of Dance Sport Federation of St. Petersburg.
In July 2012 she was appointed Deputy Minister of Culture of the Russian Federation.