Honorary members
Dorin Kirtoake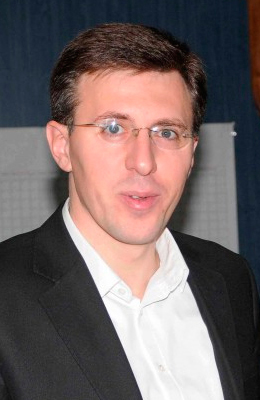 Dorin Kirtoake (born on August 9 1978 in Kishinev) – politician in Moldovia. On June 17 2007 he was elected mayor of Kishinev, and was re-elected on June 19 2011, gaining 50.6% of the votes.
In 2001-2002 he was the editor, and in 2002-2003 the chief editor, of Romanian entertainment channel "Surprize, Surprize" TVR1. In 2003-2005 he was Coordinator of "Freedom of Choice and Freedom of the Press", the Helsinki Committee for Human Rights.
Since 2004 he has been Deputy Chairman of the Liberal Party (before 2005 - the Reform Party). At the beginning of his political career he was passionate about the closure of Russian radio stations in Kishinev and the prohibition of outdoor advertising in Russia, the union of Moldavia with Romania, the integration into NATO and the European Union.