News
30.11.2016
Plenipotentiary Turkish ambassador to Kyrgyz Republic, Mr. Metin Kylych pays a visit to the Medical Center of Dr. Nazaraliev
Plenipotentiary Turkish ambassador to Kyrgyz Republic, Mr. Metin Kylych, has paid a visit to the Medical Center of Dr. Nazaraliev (MCN).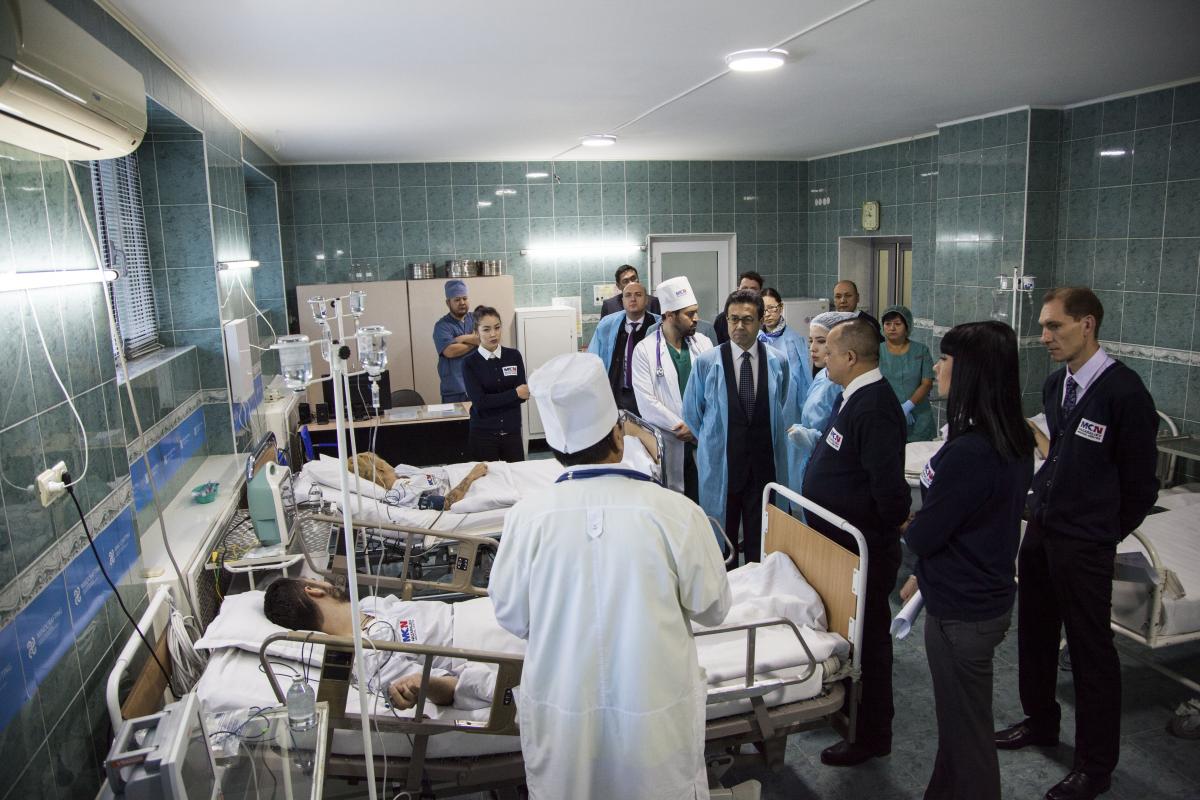 During the visit, the ambassador had a chance to speak with the patients of the clinic, observe medical equipment and get acquainted with the facilities where patients undergo rehabilitation program. Patients from Russian Federation, Kazakhstan, the United States of America, Canada, Saudi Arabia, and Qatar had an open dialogue with the Ambassador and answered all his questions, followed by the meeting with the parents of the patients and some compatriots from Turkey. The ambassador also got familiar with all stages of treatment and saw the means of its realization.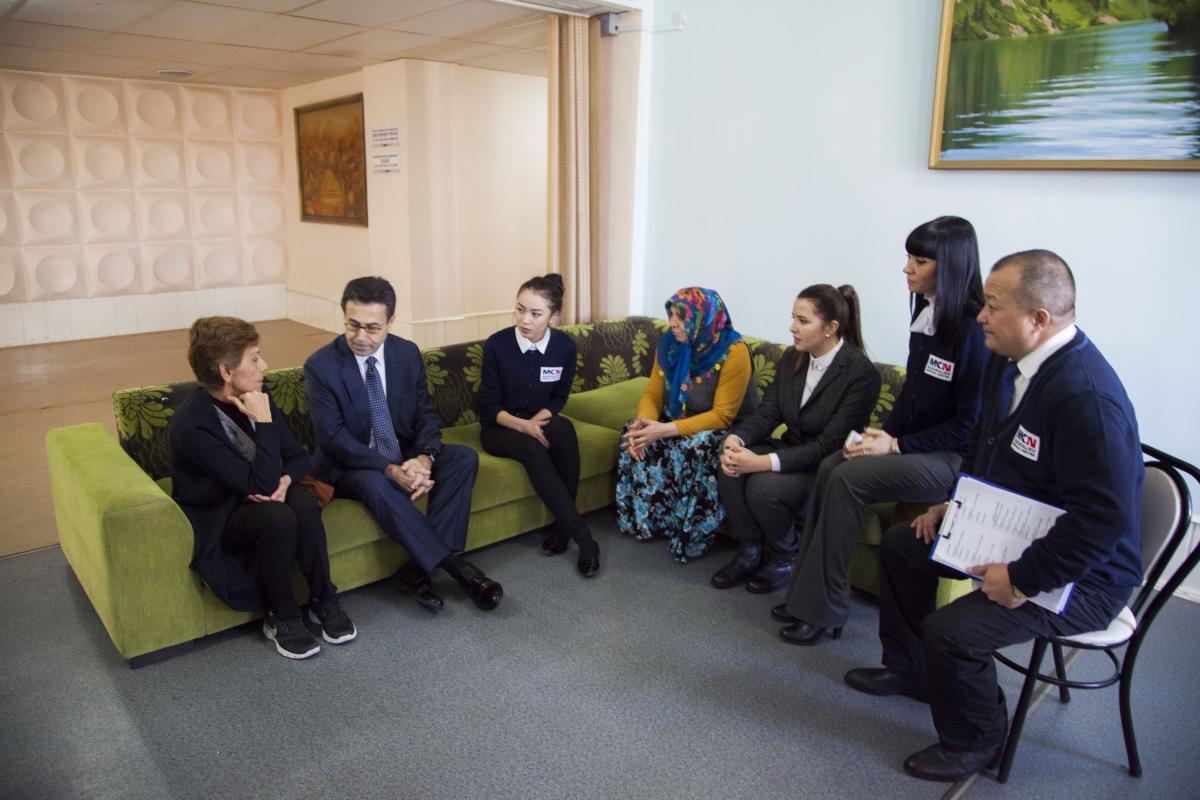 The President of the World League "Mind Free of Drugs" Professor Jenishbek Nazaraliev represented the activities of the organization, emphasizing on charity campaign "The World Needs You!". Plenipotentiary Ambassador was interested in the activities of the World League and suggested that Professor Nazaraliev meets with the head of 'Amatem' rehab centers in Turkey the next time doctor visits the country.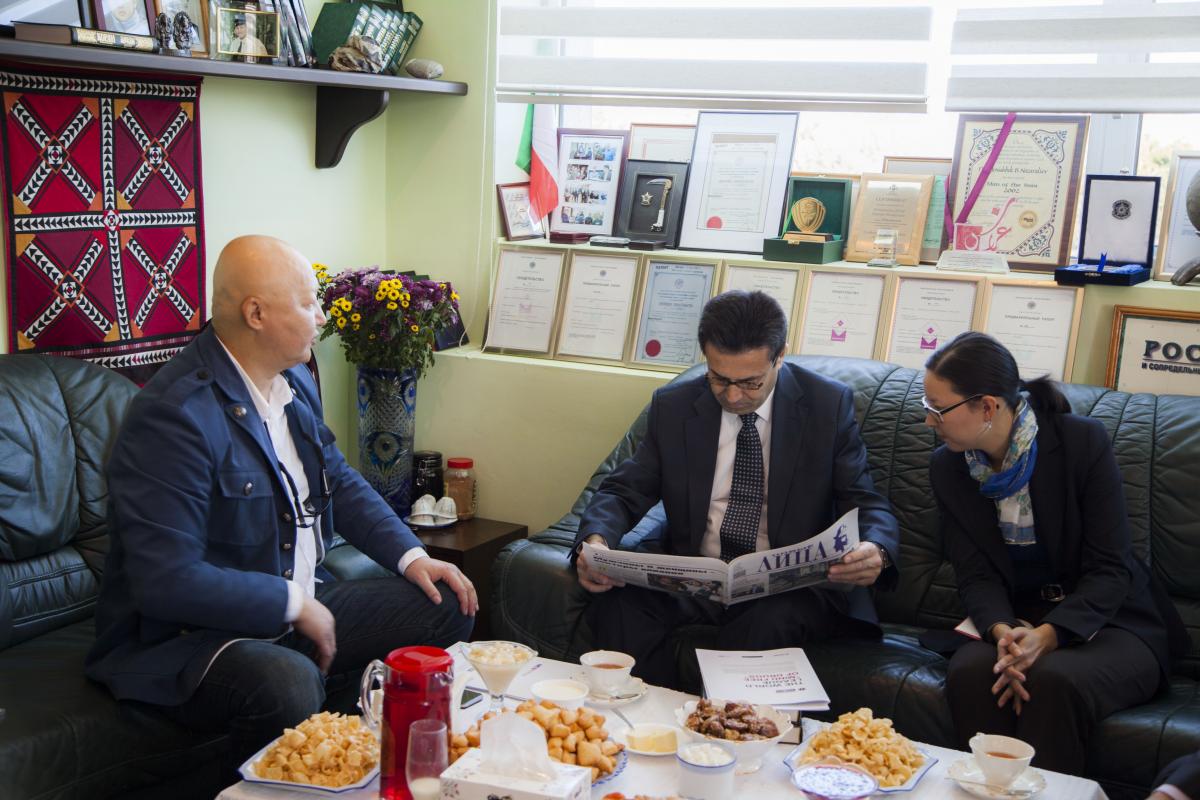 Also, the Ambassador was keen to offer cooperation with Anadolu Ajansi Mass Media Agency, spreading the information about the Medical Center, the World League and the charity campaigns it conducts. Finally, a mutually fruitful cooperation on the exchange of heavy patients from Turkey to Kyrgyzstan and visa versa was discussed.