News
4.02.2016
The World League "Mind Free of Drugs" has signed a Collaboration Agreement with the State Service on Drug Control under the Government of the Kyrgyz Republic
The Agreement on collaboration and assistance in the fight against drug addiction and illicit drug trafficking was signed by the President of the World League "Mind Free of Drugs" Prof. Jenishbek Nazaraliev and Chairman of the State Service on Drug Control (SSDC) of the Kyrgyz Republic Rafik Mambetaliev.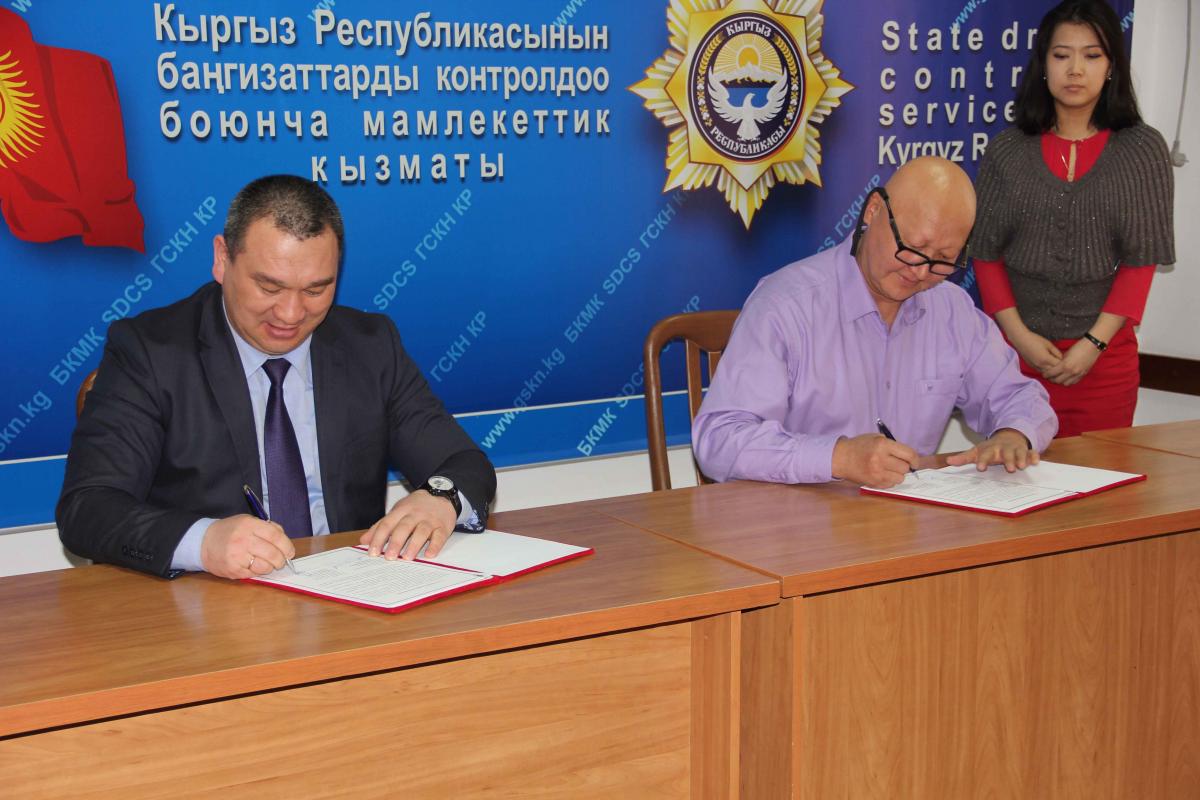 The solemn event took place on February 3, 2016 within the walls of the SSDC, Bishkek. The parties have agreed to work together in the field of primary informational prevention of drug addiction, especially among young people, and to organize educational projects, events, exhibitions, and exchange useful information.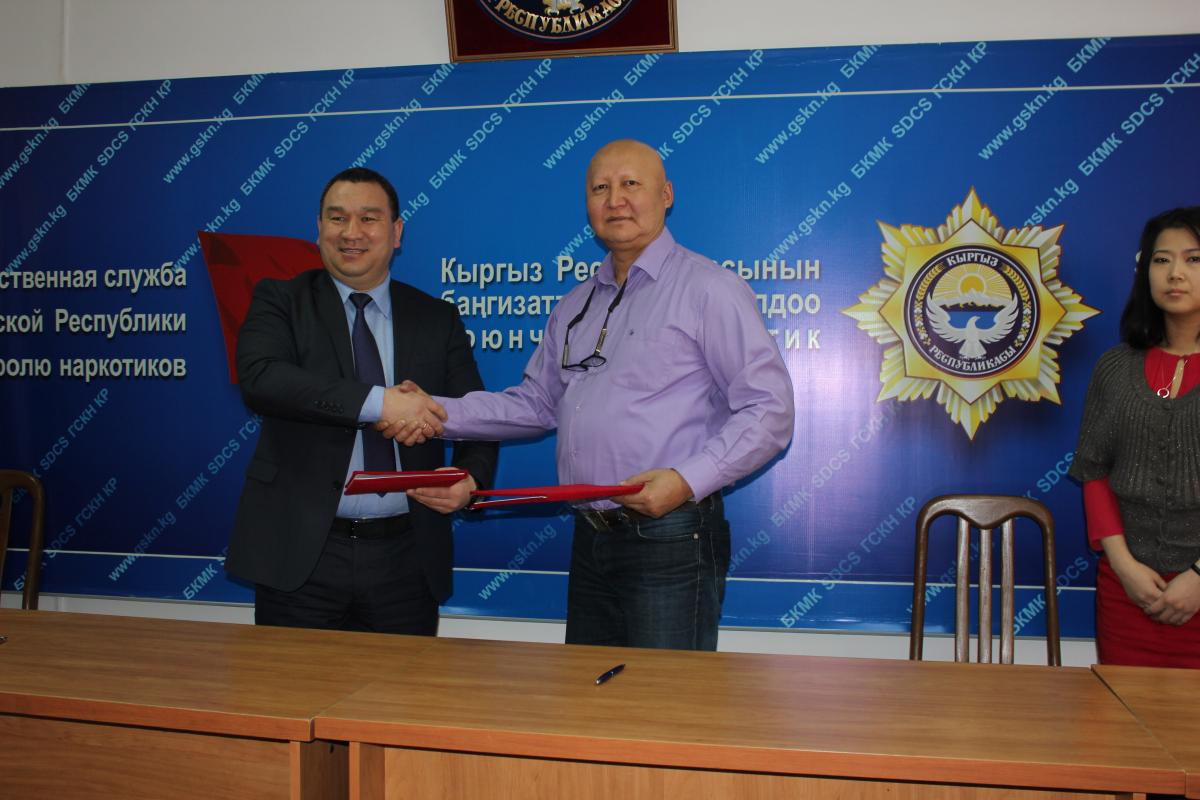 Professor Nazaraliev has agreed to act as an expert and department consultant. In the nearest time he will come in sight on the PBCK TV channel (Public Broadcasting Corporation of Kyrgyzstan) with educational purpose. Also the plans of collaboration include open lectures and workshops in schools, universities and other educational institutions in Kyrgyzstan.