News
27.03.2013
President of the Progressive Initiatives Foundation told why he joined the World League
The exhibition "The world against drugs" continues to assemble the public and government officials.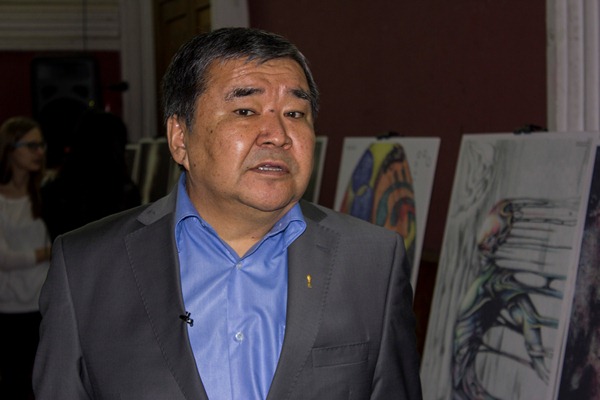 Askar Salymbekov, president of the Progressive initiatives Foundation, co-organizer of the exhibition
Progressive Initiatives Foundation has been established last year, and when Jenishbek Nazaraliev appealed to us, we were happy to take part in the project Doctor Life, and are now actively participating in this exhibition. Drug addiction is very important and urgent problem that destroys families, destroys the human body, destroys society, and we must create our own barrier against drugs and against its spread. We know what brings addiction - misery and suffering, and it inspired our Foundation to participate in the exhibition with the World League.
I think that the exhibition "The world against drug addiction" in the walls of universities - it is a very good decision, because we all know that drugs is the most common among young people, where young people are hanging out, going to discos. After seeing this exhibition, many will think about where the drug addiction can tighten them to.
Initiatives of the World League "Mind Free of Drugs" under the direction of Professor Nazaraliev are commendable. Last year's project Doctor Life, which is now spreading around the world, shows how drug users from many countries come to Kyrgyzstan to be treated. It was a very large, resonant project. And I think in the future Jenishbek Nazaraliev will implement many more large-scale projects, and activities of the World League will continue to be realized. I know that in the near future, the exhibition is planned for the south, where the addiction became widespread because of drug running there from Afghanistan. I think it will be the resonant events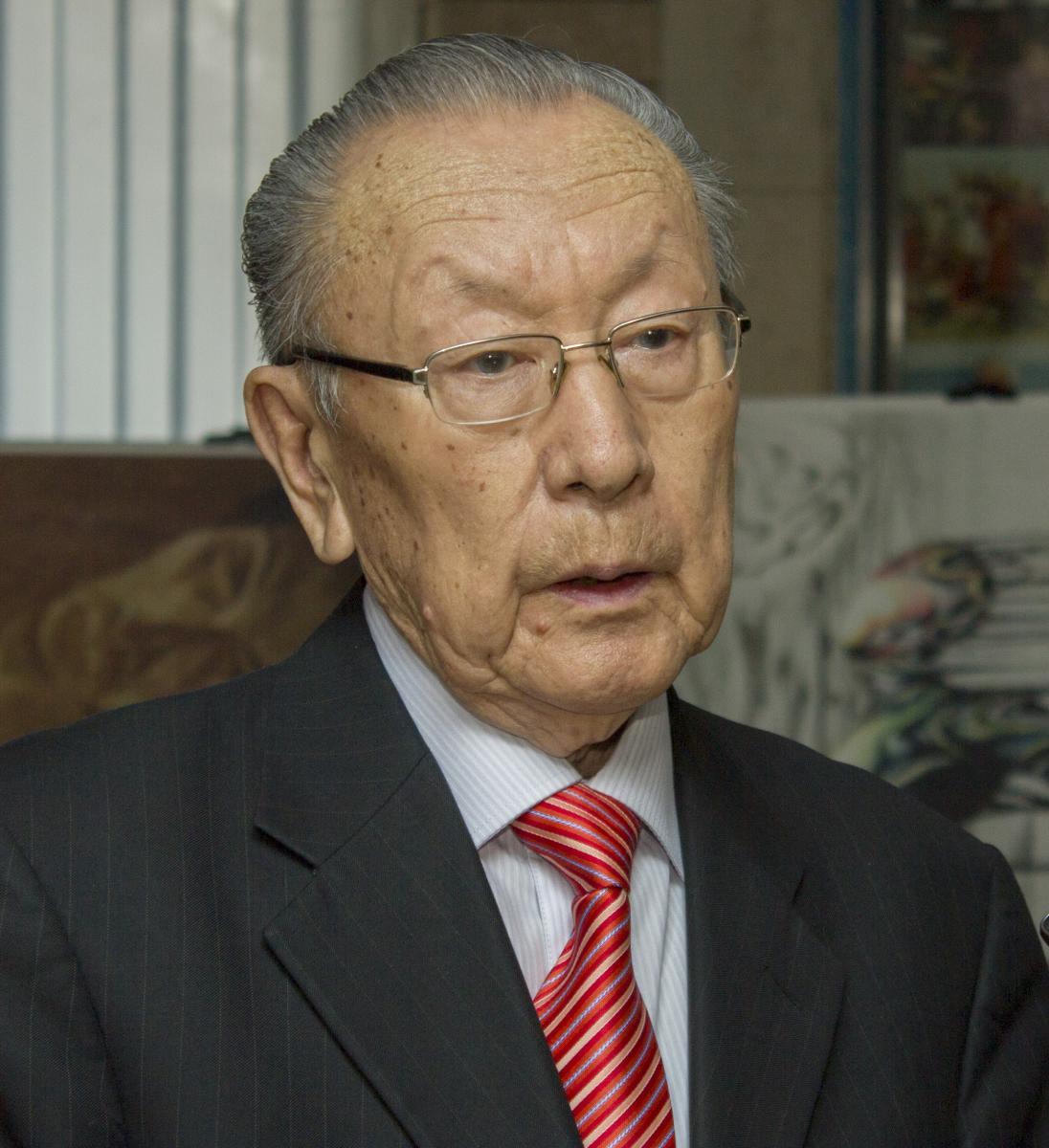 Askar Kakeev, Ph.D., Professor, Academician of the National Academy of Sciences of the Kyrgyz Republic, the Vice-Rector of the Kyrgyz-Russian Slavic University
The works presented in the exhibition, amazed me with its artistry. In Kyrgyzstan, the drug problem is very acute since Soviet times, when in the Issyk-Kul region for medical use opium poppy was raised, which was often used for heroin production. I am very concerned about this problem, and it is important to show young people that face this danger, how terrible and unsightly world of drug addict. Maybe when one will see the works presented at the exhibition, he will shudder and think about it, rather than make a rash move.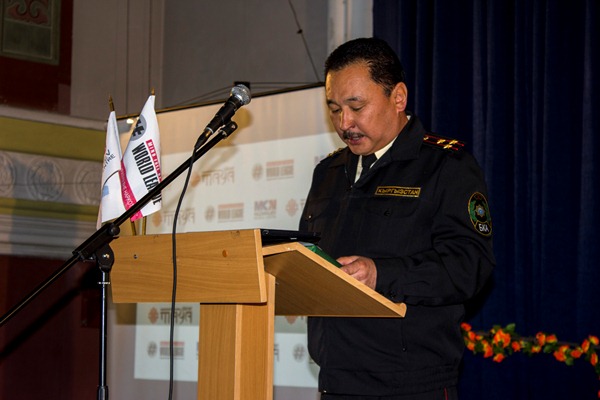 Nurlan Beishekeev, chief specialist of drug licensing a and drug preventing under the State Service of Drug Control
Since the problem of drug addiction in Kyrgyzstan is very acute, we must all unite to score a hit. This is not just a problem of law enforcement and public health agencies, but the problem of the whole society. If we do not work together to fight against this evil, all our efforts will come to naught. This exhibition is so important for us also because that the Kyrgyz Republic is located on the way of drug trafficking, and the population is constantly faced with drug addiction, and it is always accompanied by other diseases: HIV, hepatitis, infections, sexually transmitted diseases, and so on.
First of all we should work on its primary prevention. This applies to those persons who have not yet faced this evil. That is, we need to promote a healthy lifestyle, starting with kindergarten, at school and beyond. On this problem should work Government, Office of the President, Parliament, non-governmental and international organizations and, of course, police. But I believe that in the future a major force in the fight against drug addiction will not be only government agencies, but also society as a whole. Otherwise, we will not overcome this problem. We must unite and work in one direction. Only then will we be able to beat this evil.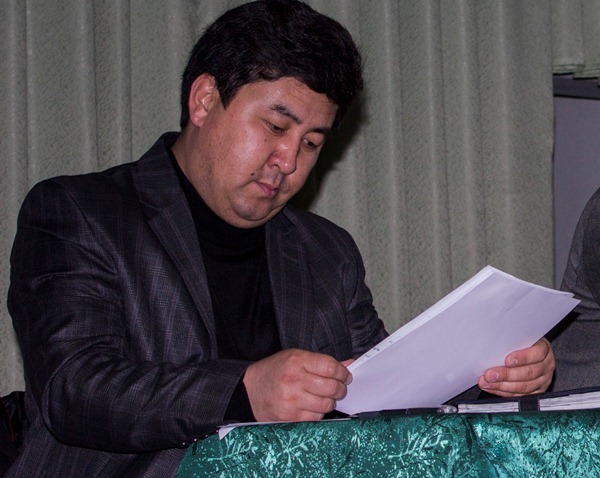 Nurlan Mamankulov, Senior Specialist of the Department of Education under the City Hall of Bishkek
We welcome such initiatives. We are working in this direction, and when people offer to help, we would never refuse. We are always ready to help and to work together; especially the theme of the exhibition is very acute and topical. Not everyone can organize a serious socio-directed project, and we are extremely grateful to your organization for the implementation of this work. Young people need to be constantly reminded of the dangers of drug abuse in order to protect them from it. We should speak about it. And if these words are supported by figurative paintings that are presented today, the effect is strengthened twice. Because it's one thing to hear, and more - see it by yourself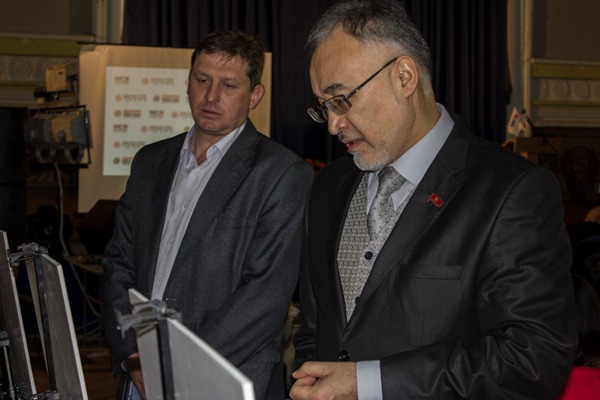 Tursunbai Bakir Uulu, Member of Parliament of the Kyrgyz Republic, the former ombudsman of the Kyrgyz Republic
I came to the opening of the exhibition, leaving my reports in parliamentary committees, because I thought it is my duty to take part in it. Drug problem for Kyrgyzstan and for the region is very crucial. First of all it beats our gene pool, our future - young people. Therefore, the task of politicians, statesmen and public figures is to stop the growth of the epidemic and to support in this struggle of compatriots as Jenishbek Nazaraliev. This is a unique person, his work recognized by leaders of many countries and many religions, and of this action is extremely important, especially in an institution as a university. Kyrgyz Government should create the conditions for the exhibition "The world against drugs" not only in the capital's universities, but also in all higher, secondary and post-secondary educational institutions in the country, because the traffickers are aimed precisely at young people, among whom they realize criminal plans .
The work carried out by the Parliament to fight against drug abuse, is not enough. I do not recall that this convocation of Parliament took some legislative acts on this topic and the laws passed by the previous parliament, are now obsolete. Drug mafia world is not standing still, they are also trying to adapt to the changing conditions of the modern world, and the legislation must not only keep up with them, but also outperform. Unfortunately, neither in the Kyrgyz government or parliament there no specialists and professionals as Jenishbek Nazaraliev, so I am not expecting that any MP or minister themselves will take such initiative. Much better it would be if Professor Nazaralievaccording to his numerous studies around the world will generalize his suggestions, which, I think, the parliament and the government should support